Please don't bury me
Down in that cold cold ground
No, I'd druther have "em" cut me up
And pass me all around
Throw my brain in a hurricane
And the blind can have my eyes
And the deaf can take both of my ears
If they don't mind the size.     by John Prine"
I find myself singing this old John Prine song under my breath while Jeff and I wander through the Museo de las Momias (Mummy Museum)in Guanajuato, Mexico, listed as one  of the  top attractions in the capitol of the state of Guanajuato. There are over 100 mummies in this eerie little museum, with skin, nails and hair intact, due to the makeup of the soil that preserved them over the years. Most of their expressions are something straight out of a horror movie, and I didn't take pictures. Somehow it just seemed wrong, although they are readily available on the internet. The  Mexican people's concept of death is much more relaxed than ours, and I love they way they celebrate their loved ones lives, instead of mourning their death, during Dia de los Muertos. Nevertheless,our visit cemented in me my wish to be cremated when I die.
After leaving the immaculate city of San Miguel de Allende, Jeff and I continued on to Guanajuato, where we spent two weeks in a quirky little airbnb just outside-but walking distance to-the city. Like many of the cities we visited over the summer, Guanajuato is a UNESCO world heritage site. After recently visiting Mexico City (huge, chaotic, dirty and wonderful), and SMA (small, immaculate, orderly, sterile), Guanajuato seemed, well, just right.
Colorful buildings paint the city and surrounding forested hills in vibrant blues, yellows, reds and blues, and everything in between. There is no logic, just color.
When we arrived in Guanajuato (GTO), Jeff was sick with a cold, and he spent the first two days in bed. So I was on my own to explore the city and acclimate myself to the area. Our little apartment was a bit of a haul, about 25 minutes of fast walking, to the center. It was also high up in the hills, so any time we left we knew we were in for a workout.
If you know me, you know I love a good workout. And our apartment was situated perfectly for morning hikes. La Bufa is an impressive rocky cliff that juts out of the side of a lush mountain above the apartment. Once Jeff felt strong enough, we spent several days challenging ourselves.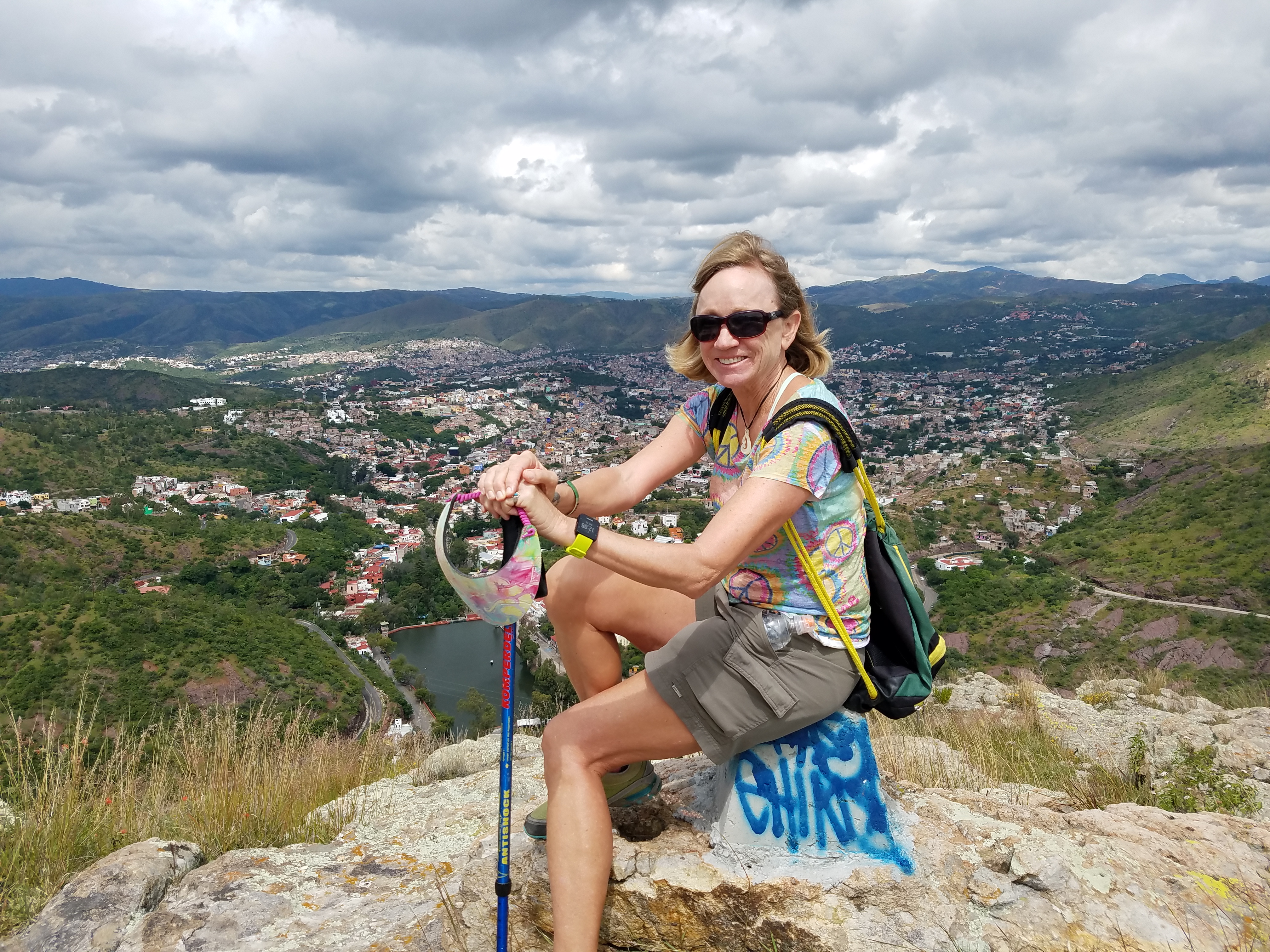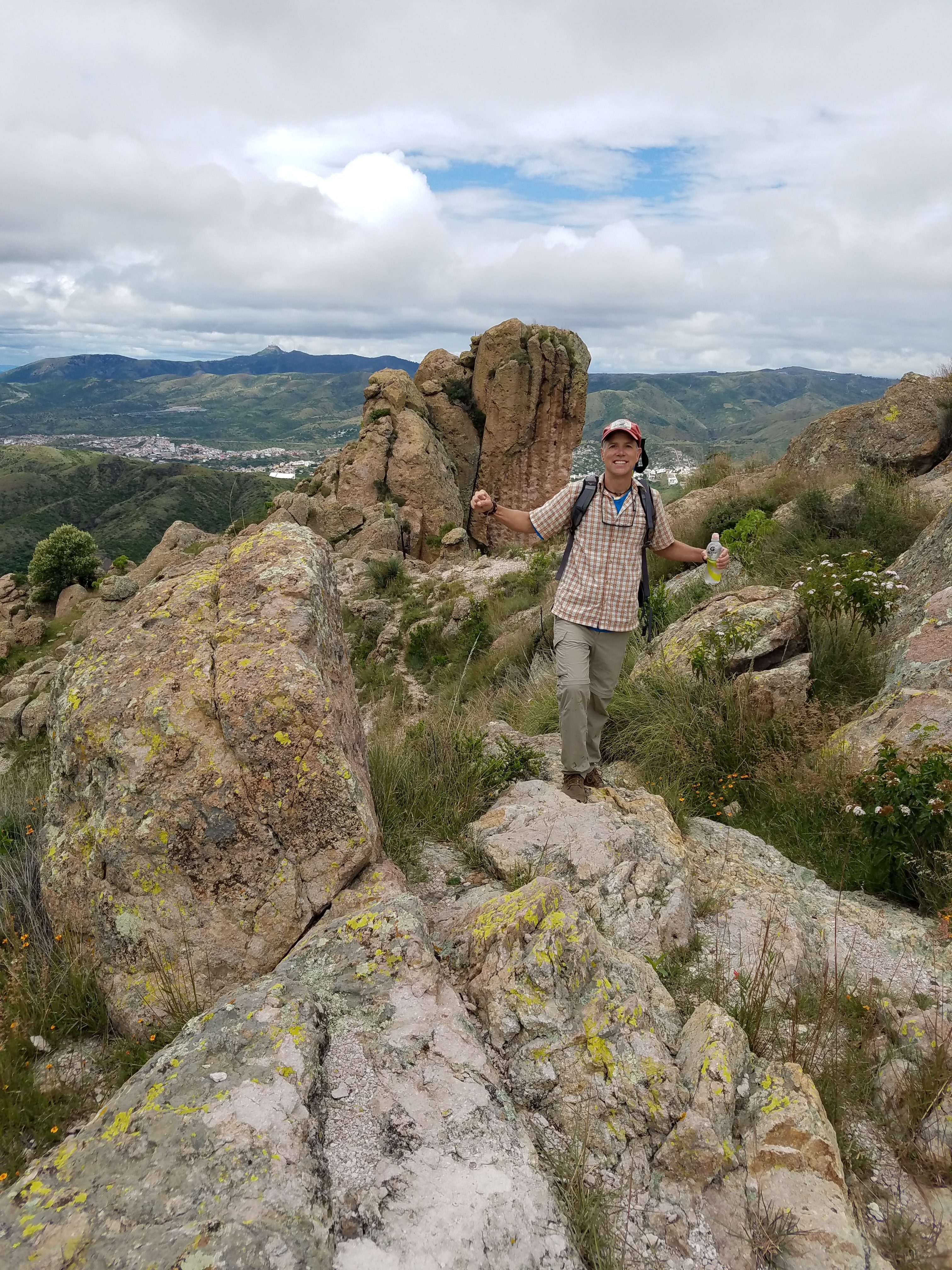 After our hikes, a visit to the city was in order. Guanajuato has a unique series or tunnels that divert traffic away from the historic city center. These tunnels were originally constructed as a diversion for the "Rio Guanajuato" to prevent flooding to the early mining town. Their use now allows many of the city's streets to be pedestrian only. Since the sidewalks are wide enough for one and a half  thin people, these are seriously appreciated!
Just for shits and giggles, we signed up for a "street food tour" one day. Our guide took us on a comprehensive tour of the city as well as food stall recommendations and explanations of some  popular street food and drinks. I'm not used to eating tacos, tortas, tamales, gorditas, carnitas,  and helados (ice cream) starting at 10 in the morning, and by noon we were stuffed to the gills.  But interestingly they can sell out of food by noon.
Hiking up narrow stairways to El Pipila was yet another leg-buster, but the views from the top were well worth the effort. El Pipila is a monument to a local war hero. If you want to avoid the leg strain, you can also take a teleferico (aka gondola), but since it crashed last spring, I figured the walk would be the best choice.. At the top, I met a local artist, Juan Martin Herrera, who creates wonderful watercolors of the landscapes and famous local characters. I look forward to framing the art I purchased from him.
GTO has lots of museums, and since we have student ID's from our spanish school (technically through 2017), we got in free. One I particularly enjoyed was the Museum of Don Quixote.     
Mom had a statue of Don Quixote riding his skinny old horse on her dresser for many years. I never really knew who he was, and I mistakenly referred to him as "Donkey Ho-tay". Memories came  rushing back as we toured the museum and saw the many statues of him around the city.
GTO is a university town, and the vibe is young and vibrant. It is also not nearly as touristy as many of the other places we traveled in Mexico. There are laid back cafes, cervecerias, and park benches where young people hang out for hours. At night, the city lights up and comes alive with music and strolling street performers. One fun event is the Callejonadas, an impromptu gathering of musicians that sing, play and tell funny stories as more and more people join in. Here is a short video of one we saw in a tunnel, since it was pouring rain that night.
Guanajuato has so much to offer. We love love loved it, and wish we had longer than two weeks. We also wish we were more centrally located. So we sought out a Spanish school and spoke to the director. Guess what? I believe we will return next summer to sharpen (or relearn) our skills!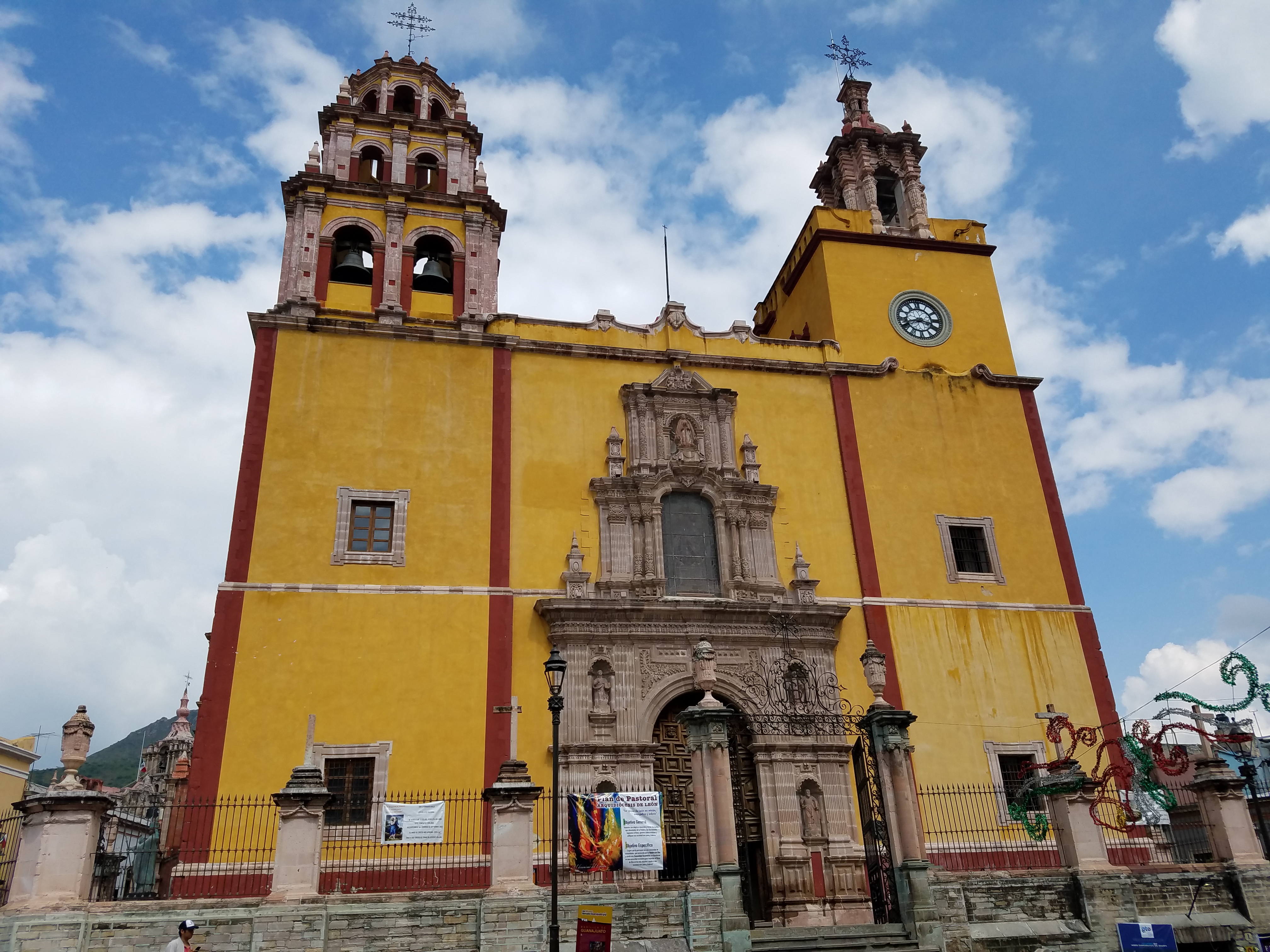 Bye for now, Guanajuato, See ya next year!!