San Miguel de Allende is a Mexican city often enthusiastically cited by gringos as "the" place to go in Mexico's interior, whether to visit or live as an ex-pat. The town has attracted a significant amount of foreign retirees, artists, writers and tourists since just after WWII. Since it was on our way from Mexico City and Guanajuato, we decided to stop for a few days and spend Dia de Indepencia with a friend from La Cruz who was (also) studying espanol. (Alissa's school didn't have exams, and her Spanish was better than ours to begin with, so we shared vastly different experiences.)
As soon as we drove into town to our airbnb, the differences between our previous travel destinations and SMA (as it is called locally) were indisputable. The cobbled streets and narrow sidewalks in the historic center are lined with an estimated two thousand doors, hiding behind them lovely courtyards, private gardens and immaculate homes, many of which have been restored to their former colonial state, complete with ornate, bouganvilla-lined gates. Mexico's ever-present street trash was conspicuously absent, and I was convinced there were tiny little garbage-collecting gnomes hiding in every doorway, just waiting to snatch the next stray candy-wrapper or cigarette butt.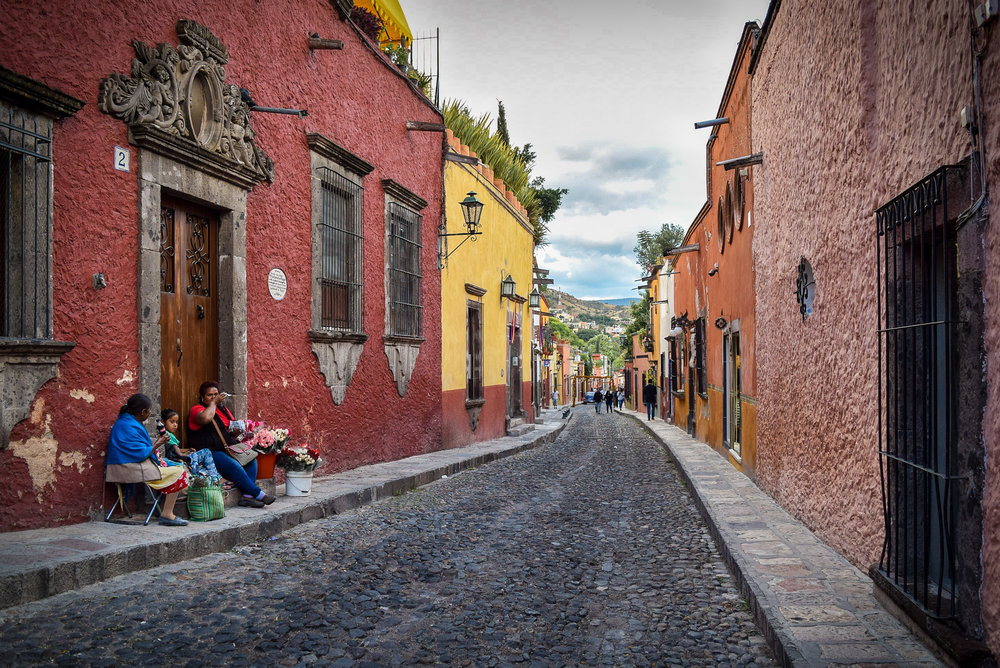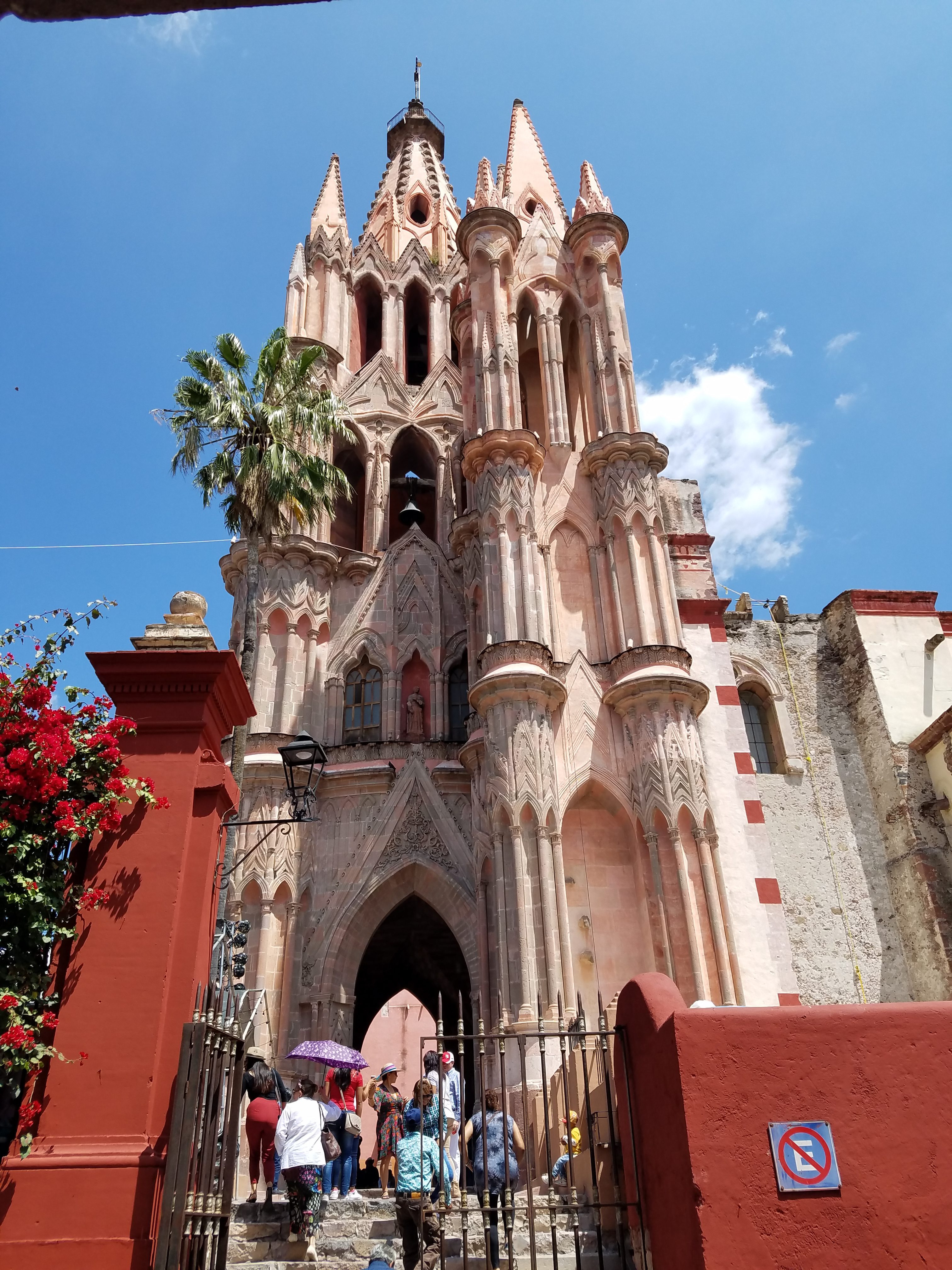 The weather was warmer. Like, a lot warmer. Not hot, but a pleasant 82F, compared to high 60's to mid 70's we experienced for the past 3 months.
Back in Puerto Vallarta, where the summertime temps range somewhere between 126 and 357 F, everybody, and I mean everybody, wears shorts, t-shirts and flip-flops. Some gringos even wear their bathing suits with skimpy cover-ups into restaurants and shopping malls. But once we left the land of cruise ships and cruisers, high-rises and high-rollers, the landscape-human and otherwise, contrasted significantly.
Shorts aren't commonly worn in Mexico's interior, especially by locals. People tend to dress more conservatively, and I noticed that women pride their appearance, wearing makeup and jewelry upon leaving the house. (WOW!!! What a contrast to living on a boat, where makeup and styled hair are a rarity, indeed!)
So, during the 3 months we already spent between Taxco, Puebla, Oaxaca, and Mexico City, I did as the locals do. (Actually, it was kind of fun to primp  I even bought a few new/used clothes-but mainly because I accidentally left all my hanging clothes back  on board El Gato.)
But in SMA,  we were surprised to see women in skimpy skirts and booty-shorts, guys in bermuda shorts and tank-tops. (I'm not sure if this is the norm or because it was a holiday weekend.)
And the people were glaringly whiter. Like us. Blonde, even.
And with that pale skin came the English language, spoken nearly everywhere, from restaurants to the neatly-organized boutiques that lined this immaculate city. My "buenos dias" was often met with "how can I help you?" Or a brief smile and quick nod.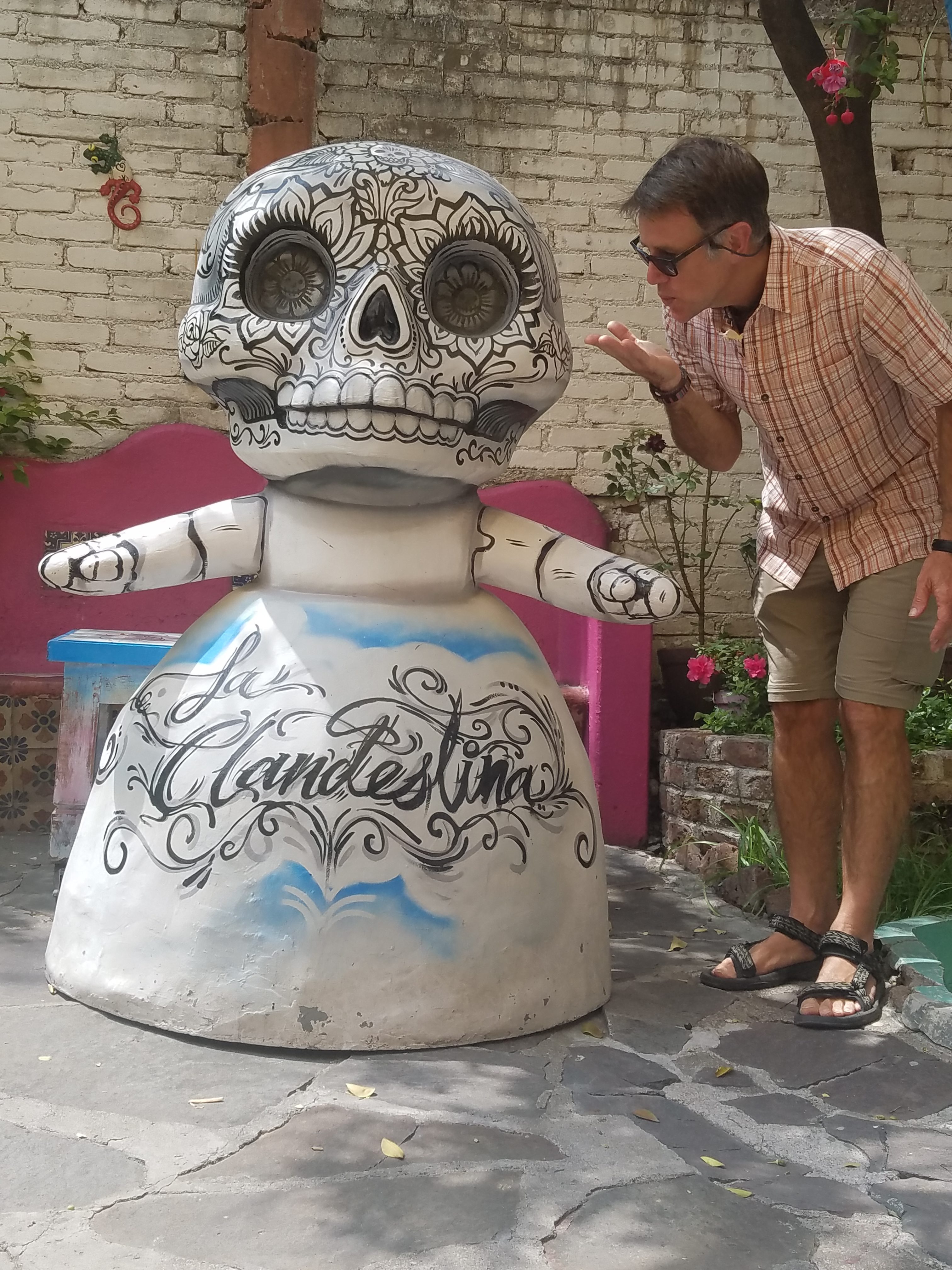 Another difference that I was immediately aware of was the lack of stray dogs in SMA.  During our travels in Mexico, I am regularly grieved by the vast numbers of dogs roaming the streets, scrounging for food, warming themselves in a sunny patch of asphalt beside or on the road, or wandering, seemingly aimlessly, searching for who-knows-what. But their absence in SMA was both a relief and disconcerting at the same time. Where are the dogs? A bit of research on Google and questions to locals gave me  answers I somehow suspected, but didn't really want to realize.
SMA boasts a beautiful and vast botanical garden, where we spent half a day hiking the canyon, through the nature preserve, learning the many different species of cacti and other succulents.
The steep uphill walk from town to the jardin transitioned from the narrow streets to brand new construction of mega-mansions, the likes of which we have not seen in Mexico, towering over the quaint city while seemingly keeping a safe distance from the riff-raff below.  It all seemed very sterile.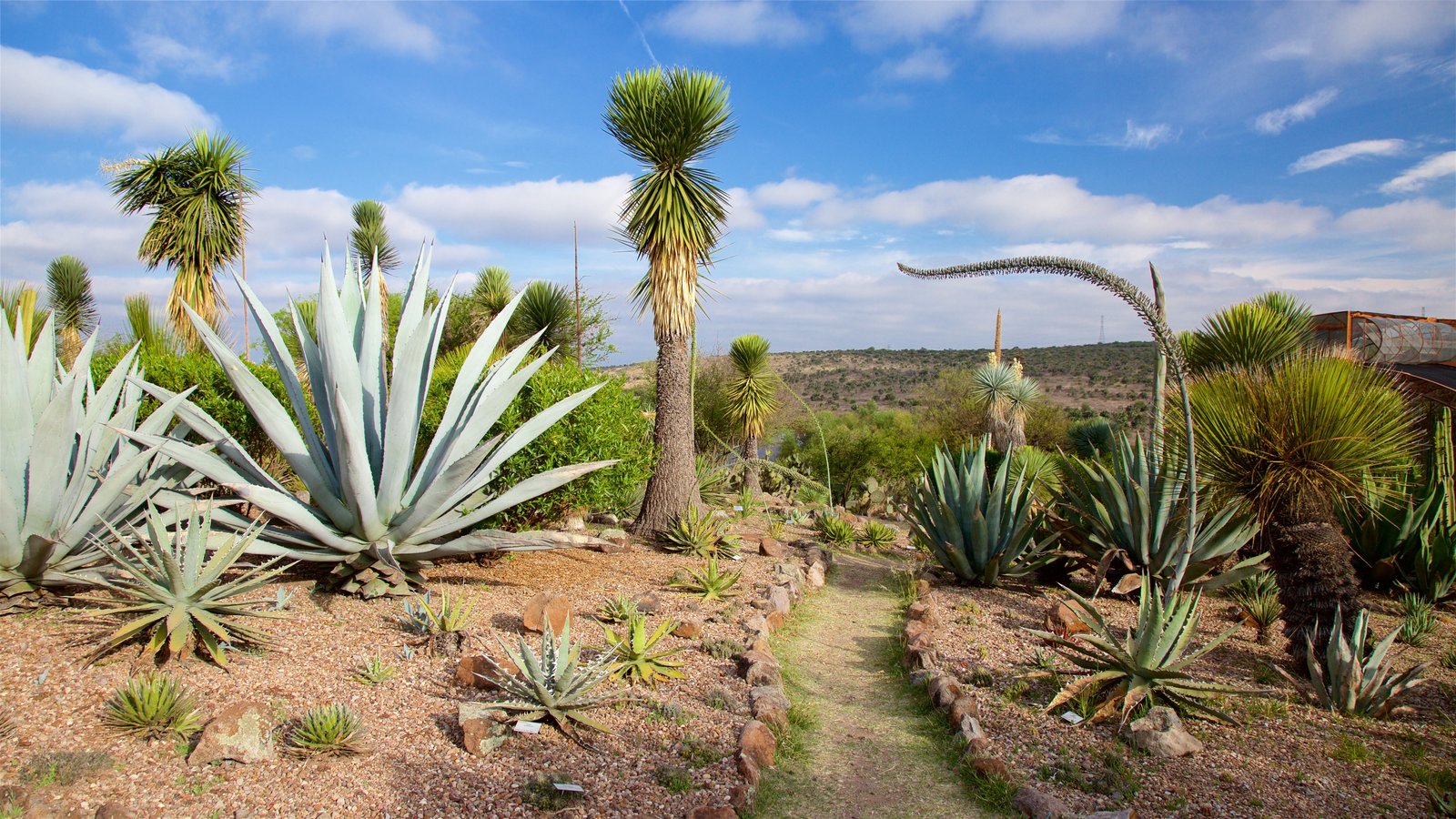 But here's the thing. Despite these contrasts, or perhaps because of them, SMA is a strikingly beautiful city. And I enjoyed wandering up and down the narrow alleyways, window shopping in over-priced shops and imagining what gem was hidden behind the heavy gates while Jeff joined Alyssa and her classmates at a sports bar for some Sunday Football. In English.
In my eyes, SMA was a perfectly presented petit-four, ready to savor without ever getting your fingers messy. Personally, and this is just me,  I prefer a little more mess. I enjoy having to work a little harder, to peel the layers of half-stuck wrapper from my candy before finally getting to the gritty goodness surprise of what's inside.